Looking for a spa getaway in Tulsa, Oklahoma? Our signature Spa Packages are designed to deliver relaxing, luxurious combinations of our most popular spa treatments — massage, facial massage, scalp, body, and hydrotherapy treatments — all at a very special spa price. Our award-winning Spa will rock your world without rocking your wallet!
Please Note: the order of services varies and is not necessarily in the order listed here. Please let us know if you have a preference and we will do everything we can to accommodate you.

Family Owned For 20 Years & Counting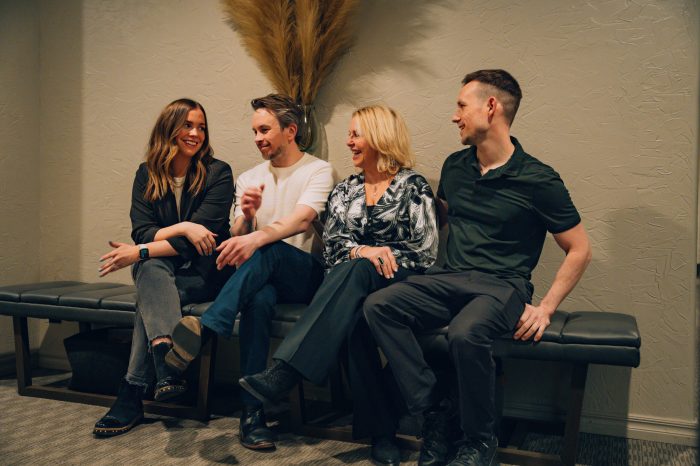 Lisa Jayne – Founder
Apart from assisting in the overall ambiance of the facility, Lisa has run a full time Design Consulting Firm for over 30 years. Her clients range from Doctors Offices to full Estate Renovations.
Barrett Hird – Director of Operations and Lisa's oldest child
Barrett began working at Spa Southern Hills in 2007 shortly after graduating from the University of Oklahoma. After working his way through each support staff position in the Spa, Barrett was named Director of Operations in 2010.
Chandler Hird – Our Swiss Army Knife and Lisa's middle child
It's difficult to assign a single title to Chandler. Most days you will find him operating our Hydrotherapy Tubs and Oxygen Machines, but he is also responsible for all the behind the scenes tasks that are vital to maintaining a relaxing energy and smooth flow throughout the Spa.
Tori Maxey – Spa Coordinator and Lisa's youngest child
A recent graduate of the University of Oklahoma with a degree in Marketing, Tori is the newest addition to our Spa family. In addition to coordinating treatment experiences for our clients, Tori assists in various marketing functions, from the ornate signage found throughout the Spa to social media posts and interactions.
I absolutely love this spa!! Very relaxing and the staff are very accommodating. I brought my boyfriend for his first massage. He is now hooked. Out of all the places I have been, this is hands down my favorite. Always ready for another visit!!!
Jamie Anderson
Calm. Peaceful. Relaxing. Worth every penny!!
Jennifer Richie
The best option for a massage in Tulsa. The minute you walk in the door you feel peace, calm and safe.
Katrina Rayner
This is my favorite spa in Tulsa! The hydrotherapy treatment is divine and it's so worth it to add it on to your massage.
Tara Coe
Amazing place for couples massage. The atmosphere is so great and relaxing. Dimmed lights throughout with wonderful relaxing sounds and aromatherapy. Our massages therapists did an amazing job and we loved the oxygen bath. Definitely recommend!
Megan Prather
1902 E. 71st Street
Tulsa Southern Hills Marriott
Find us on the 2nd level
Tulsa, OK 74136
Hours
Sunday - Saturday 10am to 6pm
(Closed 3rd Sunday of Each Month)